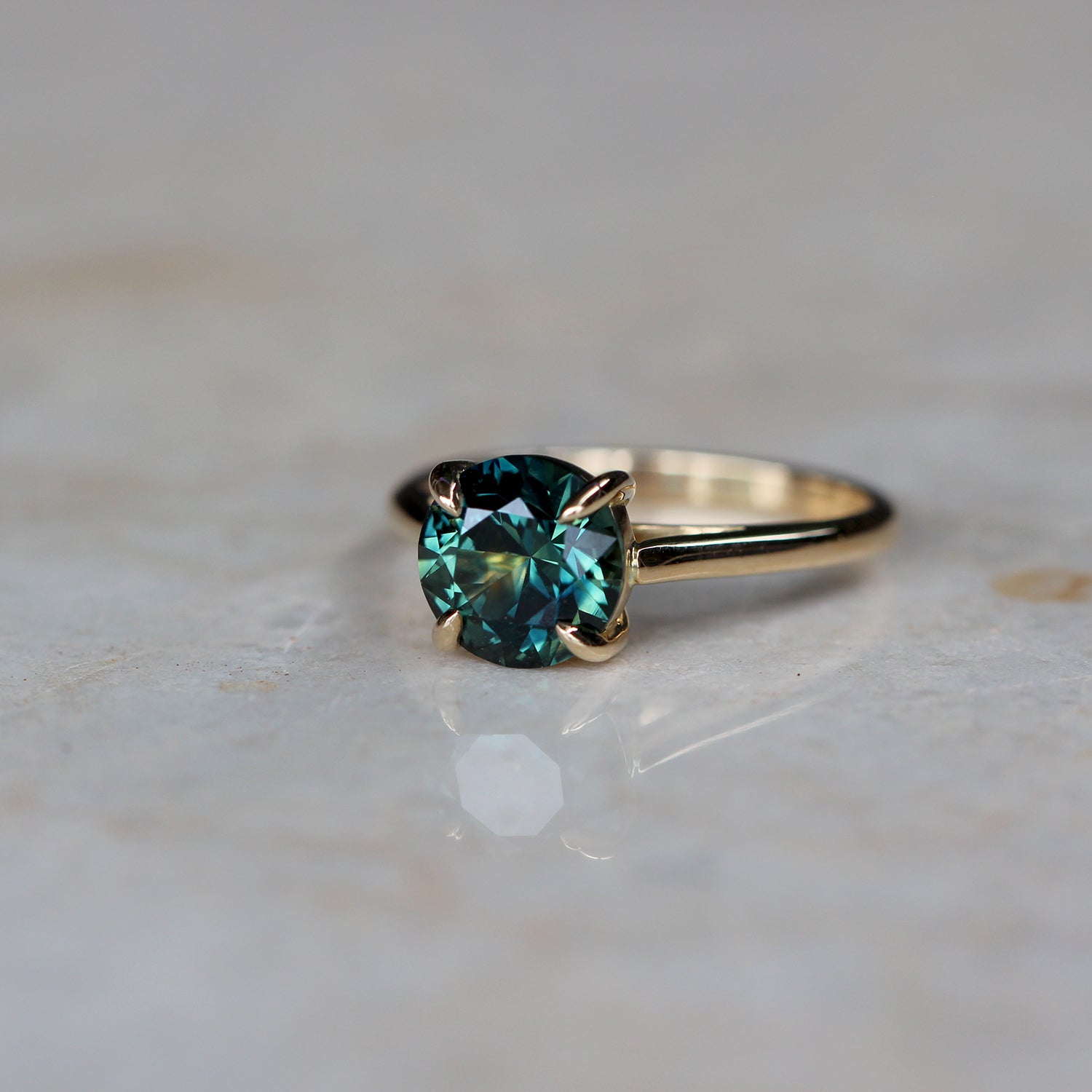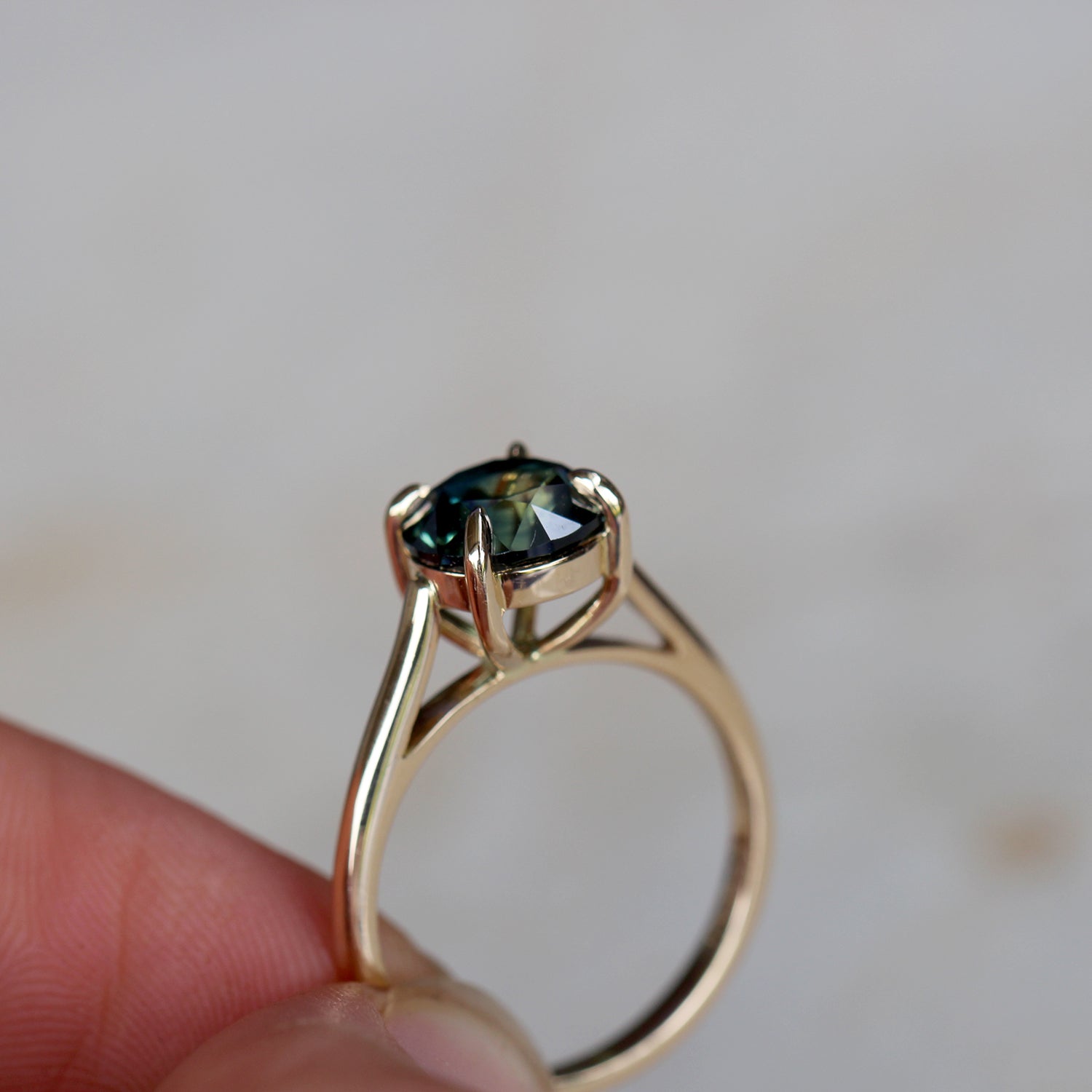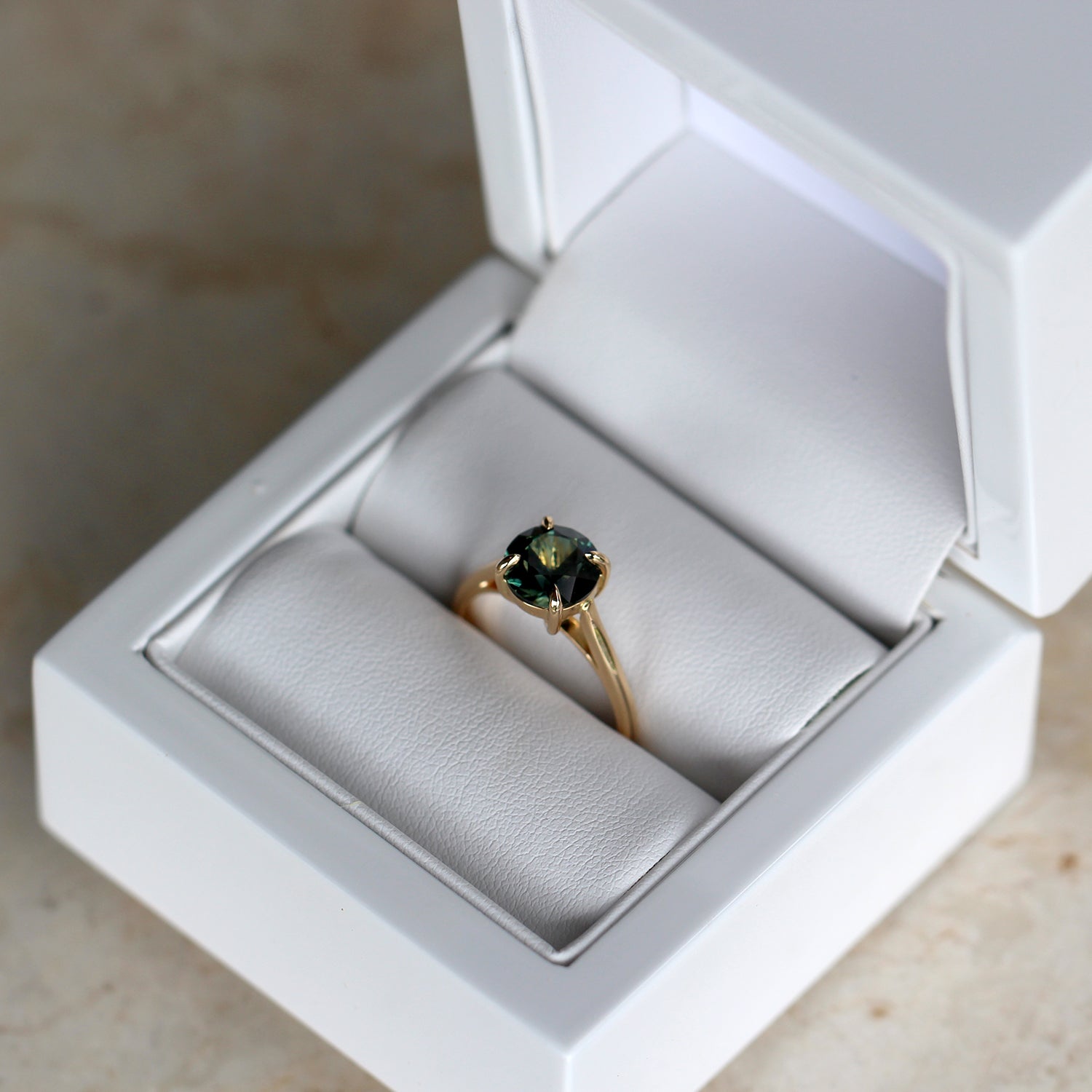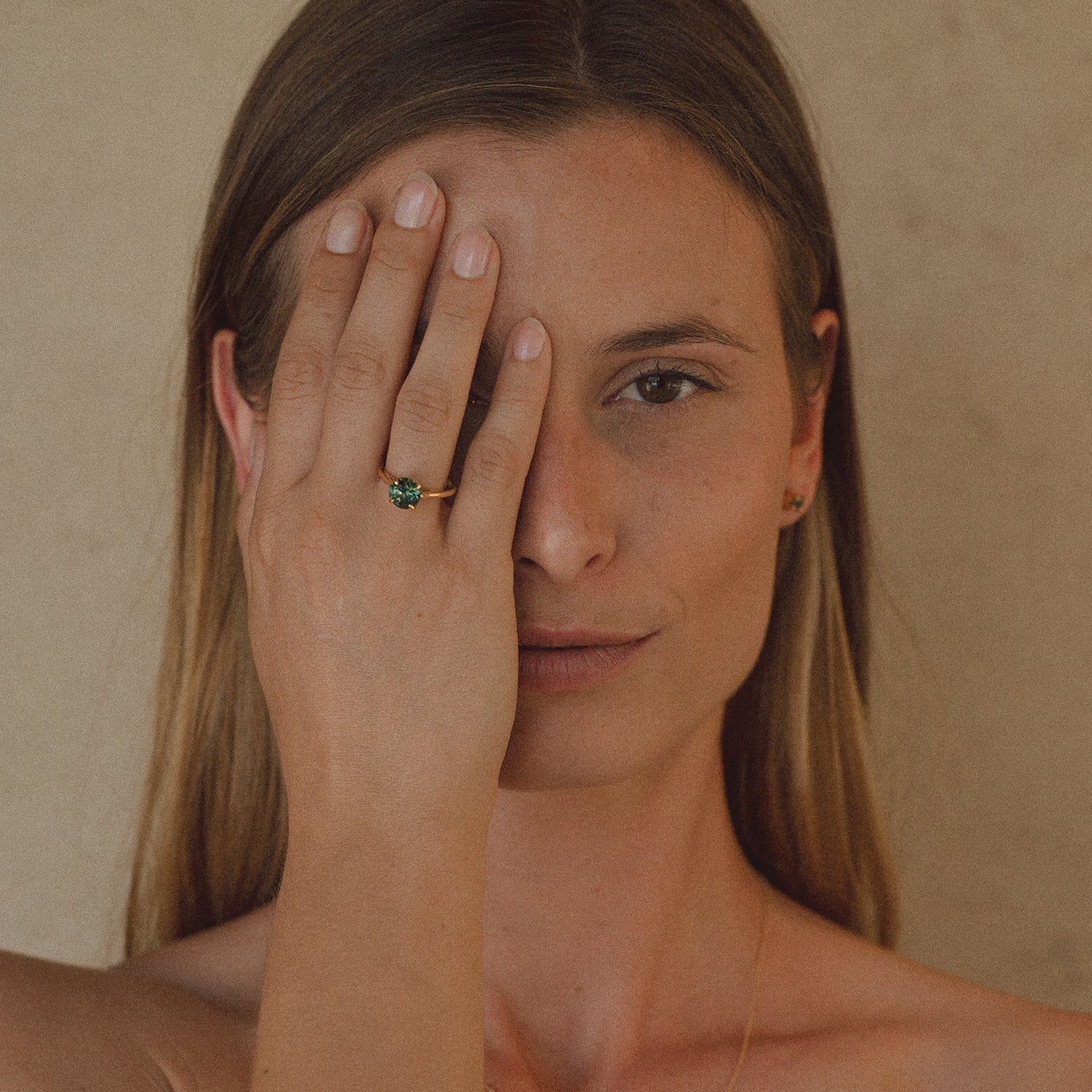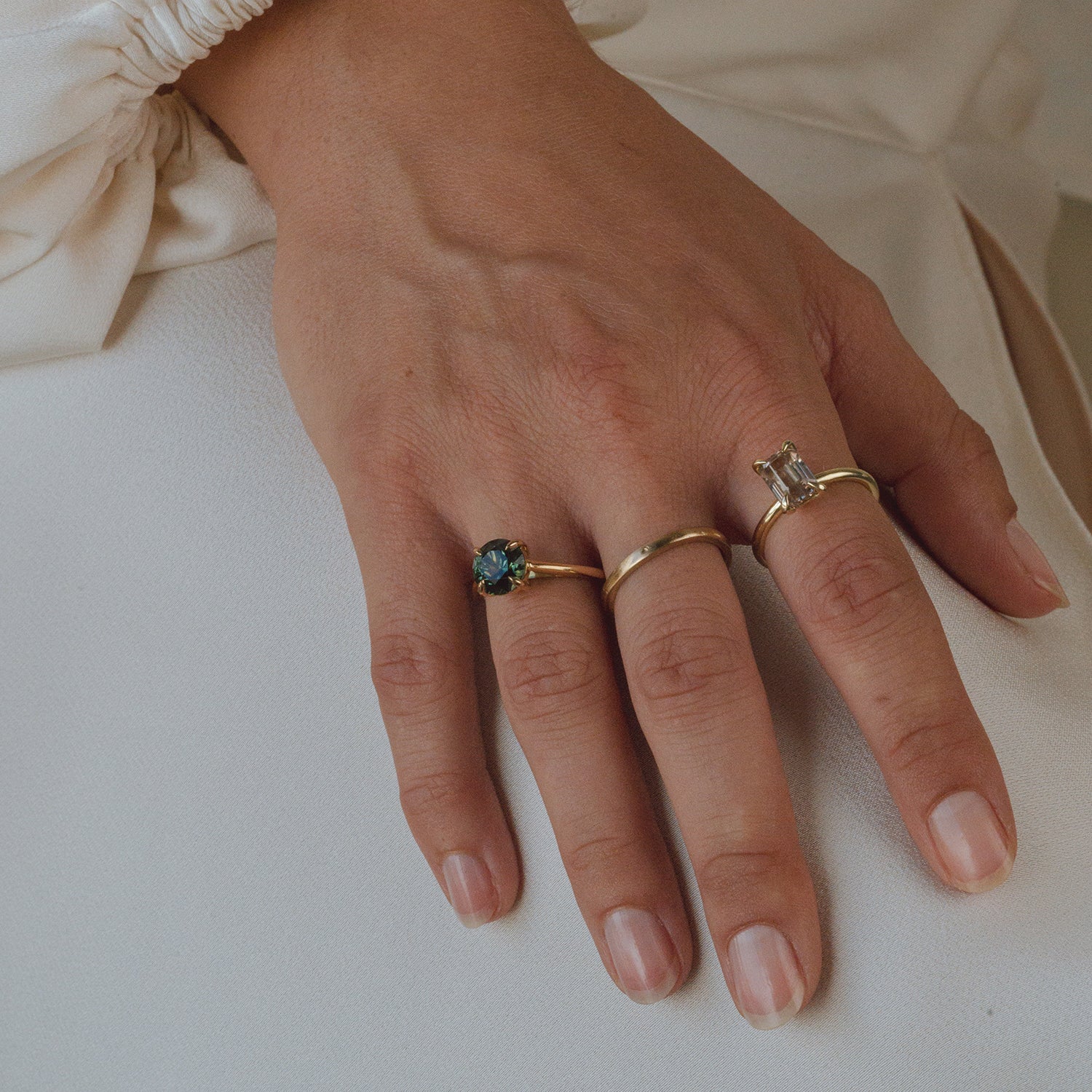 Pharaoh's Eye Parti Sapphire Solitaire - 2.56ct
This elegant handcrafted solitaire design features an Australian Teal Parti Sapphire with the unique 'Pharaoh's Eye' - showcasing a light yellow centre of the sapphire. In essence an 'eye', with teal and blue colours surrounding it. The sapphire was ethically hand-minded and faceted by Murray in Rubyvale over 20 years ago.
Handmade in 18ct Yellow Gold
8.10mm 2.56ct brilliant-cut Australian Parti sapphire from Rubyvale QLD, eye clean
Size M
Pharaoh's Eye Parti Sapphire Solitaire - 2.56ct
Get in touch if you would like us to custom-make this piece for you.
CREATE A BESPOKE DESIGN
Custom Order
Desire a ring that is entirely unique to you? We work with clients worldwide to bring their vision to life.
Begin your bespoke journey
Bespoke
Original hand drawn designs are transformed from the finest quality materials to a valued keepsake.
Ethically Sourced
Ethically and sustainably sourced gemstones and metals from reputable Australian suppliers.
Australian Made
From jewel sourcing to creation, we are 100% Australian made. Thank you for supporting local.